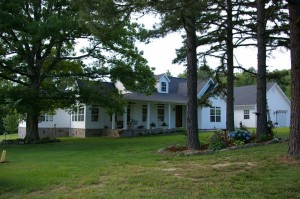 Ozark Custom Country Homes, is a builder of Custom Frame, Log,  and Timber Frame homes located in North Central Arkansas.  We specialize in custom designed Log and Country style homes.  We build to order; You dream it, we build it.
We are members of the Arkansas Home Builders Association the National Association of Home Builders, are an Accredited Business Member of the Better Business Bureau and a member of the Greater Searcy County Chamber of Commerce.
We have over 50 years experience in home and log home construction.
Arkansas Contractors License # 0176920708