Ozark Custom Country Homes is different in several ways.
First, with 2 licensed contractors with over 50 years of building experience, you can rest assured that you will get the home that you want, with a minimum of problems and headaches.
Second, we keep you up to date and informed about your project like no other contractor in this area.  We utilize Microsoft "Office Live" which keeps you up to date with all contract documents, spreadsheet for budget/actual costs, project calendar, current home photos, and all invoicing is done online.
You have your own secure workspace site with all your project's information, which is updated in real time.   Office Live also has a project calendar feature which shows you exactly what is going on with your project that we update from day to day.    This is a super system that is especially great for our customers who live out of town, or out of the area and want to keep up with their project from home or on vacation.  In just a few clicks of a mouse, you can see up to date project pictures, invoices/tickets, cost information, and your project calendar.  Nothing could be easier.   See actual screenshots below with some of this information.
You have your very own Office Live Workspace where all the information, plans, invoices, changes, cost/actual spreadsheet  is kept.  Your own folder is secure and you and Ozark Custom Country Homes are the only ones with access.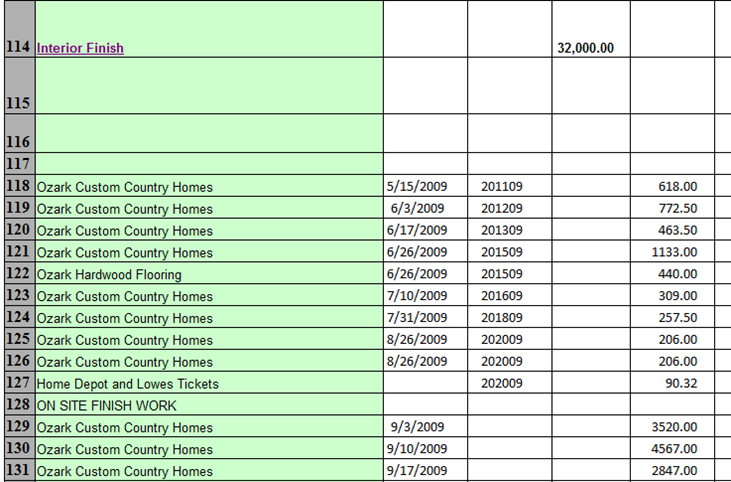 Very Detailed budget/actual cost information is updated on a weekly (at least) basis.  You have real time access to this cost information from any computer that is connected online.  This information includes all job tickets and invoices.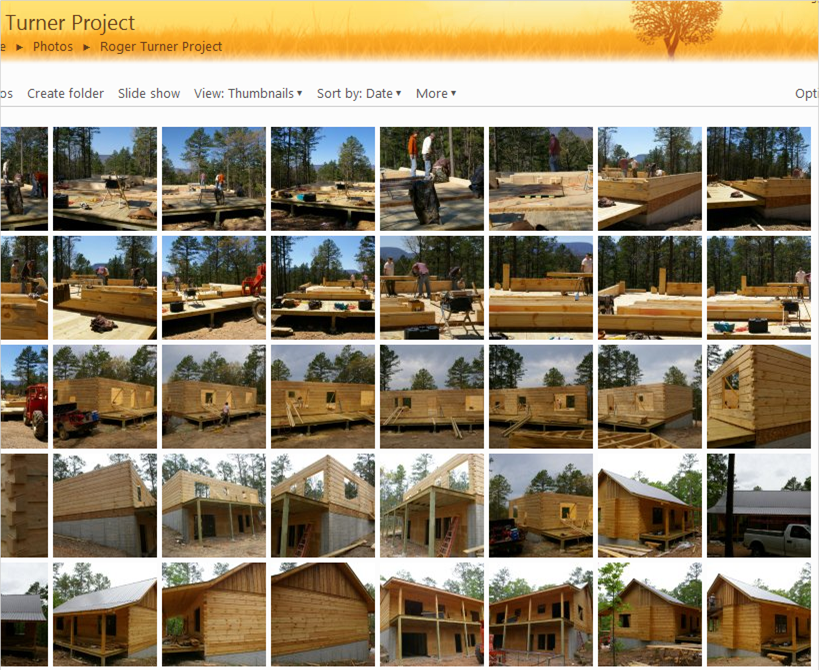 Especially nice for our out of area customers, we take detailed photos of your jobsite at least weekly, so you can keep up with the progress of all construction.  Even if you're on vacation you can see photo details of how everything is progressing.   It makes you feel like your on site, even if you're a thousand miles away.   Our customers say it's a real exciting when they receive an e-mail letting them know about new uploaded jobsite photos.