"Trust, Communication, & 50 years of building experience."
It's time to get the home you've dreamed of.
About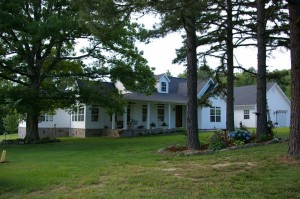 Ozark Custom Country Homes, is a builder of Custom Frame, Log,  and Timber Frame homes located in North Central Arkansas.  We specialize in custom designed Log and Country style homes.  We build to order; You dream it, we build it.
We are members of the Arkansas Home Builders Association the National Association of Home Builders, are an Accredited Business Member of the Better Business Bureau and a member of the Greater Searcy County Chamber of Commerce.
We have over 50 years experience in home and log home construction.
Arkansas Contractors License # 0176920708
History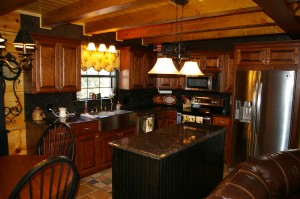 Ozark Custom Country Homes, Inc. was founded by partners Lee Walsh and David Wallis.  Both have been in the homebuilding and construction business for over 25 years.  Lee founded Buffalo River Log Homes in Eureka Springs Arkansas in 1984, and built over 45 Log homes and cabins in the Eureka Springs area over a 8 year period.  David founded David Wallis Construction, in Marshall, AR in 1986.  After Lee sold his Log Home Business in Eureka Springs in 1992, and moved back to Marshall, David and Lee worked together on several projects, including several Log Homes in the north central Arkansas area.   In 2008, Ozark Custom Country Homes, Inc. was formed.